Do Straight A students truly succeed?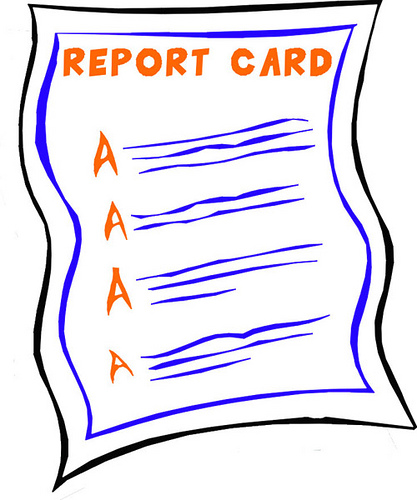 Hang on for a minute...we're trying to find some more stories you might like.
Year after year, I watch in dismay as students obsess over getting straight A's. Some sacrifice their health; a few have even tried to sue their school after not getting all A's. All have joined the cult of perfectionism out of a conviction that top marks are a ticket to elite graduate schools and lucrative job offers. I was one of them. I started middle school with the goal of graduating with a constant A. It would be a reflection of my brain power and smarts, revealing that I had the right to succeed. But I was incorrect. The evidence is now clear. Academic excellence is not good at predicting career excellence. Across industries, scientists prove that the correlation between grades and job performance is modest in the first year after college and trivial within a handful of years.
For example, at Google, once employees are two or three years out of college, their grades have no effect on their performance. (Of course, it must be said that if you got D's, you probably didn't end up at Google.) Academic grades don't show qualities like creativity, leadership and teamwork skills, or social, emotional and political intelligence. Yes, straight-A students master cramming information and using it all on exams. But career success is rarely about finding the right solution to a problem — it's more about finding the right problem to solve. In a classic 1962 study, a team of psychologists tracked down America's most creative architects and compared them with their technically skilled but less original peers. One of the factors that distinguished the creative architects was a record of spiky grades.
Getting straight A's requires conformity. Having an influential career demands originality. J.K. Rowling graduated from the University of Exeter with almost no A's and Dr. Martin Luther King Jr. got one A in his four years at Morehouse. Straight-A students also miss out socially. More time studying in the library means less time to start lifelong friendships, join new clubs or volunteer. The hours I wasted memorizing the inner workings of the eye would have been better spent trying out improv comedy and having more midnight conversations about the meaning of life. Employers make it clear you value skills over straight A's. Some recruiters are already on board: In a 2003 study of over 500 job postings, nearly 15 percent of recruiters actively selected against students with high G.P.A.s, while more than 40 percent put no weight on grades in the initial screening. Straight-A students, recognize that underachieving in school can prepare you to overachieve in life. So maybe it's time to apply your grit to a new goal — getting at least one B before you graduate.