What Does It Take to Become Successful in Sports?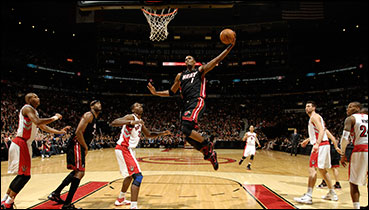 Hang on for a minute...we're trying to find some more stories you might like.
Having a career in sports is one of the hardest things a young athlete can do. It takes a tremendous amount of skill and integrity. There is only about a 4% chance of playing a professional sport for high school athletes. This means that only the best of the best make it to the pros. How do they do it?
The first thing that is needed is skill. Talent is a huge component in being successful in sports. No one will become a professional athlete unless they are really talented. Although this is an important factor, having a passion for the sport at hand is even bigger. If you don't have a love for the sport you are not going to want to do it for a living. That said, one would probably not want to become a professional athlete unless they loved the sport they play. Another ingredient needed is attitude. One will never get a job as an athlete if they have a bad attitude on the field or court. You must always keep your head up and shake off the mistake that has been made.
Even with these basic components, it will still be hard to become successful in sports. The best advice that anyone could give is to keep your head held high, and have a backup plan in case becoming a pro athlete doesn't work out.