What Park do Students Prefer?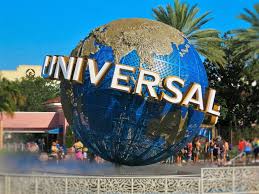 Hang on for a minute...we're trying to find some more stories you might like.
A survey was put on 18 students here at Wellington Landings. The question was, "What park do you prefer? Universal Studios, or Disney?" Universal won with 72.2%, and Disney only having 27.8%. The two parks have many, many big differences. I personally prefer to go to Universal Studios.
Disney World has 4 parks. Those include Magic Kingdom, Epcot, Hollywood Studios, and finally, Animal Kingdom. Disney, of course, is a place to try to imagine that you are in the world with all the princesses and fairies that you always saw in the movies. Universal, however, only has 3 parks. Those include Volcano Bay, Islands of Adventure, and Universal Studios. Universal having one park completely dedicated to being a water park. That is Volcano Bay. Many reviews do say that people think Volcano Bay is overpriced for the rides and most of the food and drinks you get. However, on the other end, the other parks are there to give you a good thrill! Disney is better for people who don't believe they are quite ready to go on more extreme rides. another universal is more for the people who are the daredevil type. Universal tries to bring you in with more of the super-hero movies which include rides like, The Incredible Hulk, A 3D ride with Spiderman, and Dr. Doom's Fearfall.
Overall, the two parks are amazing. I'm more of a daredevil, especially when it comes to rides. According to the student's opinions, most people view rides the same way. A lot of people start out to like the bigger and scarier rides at a younger age, but of course, as they get older, they age out of those things and like the more slow, calm and peaceful rides. Everyone is entitled to have their own opinion, but in my view, if you want your adrenaline running, you need to go to Universal!