Differences Between Apple and Android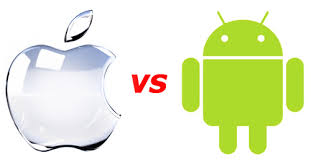 Hang on for a minute...we're trying to find some more stories you might like.
Two of the biggest phones in the world. Android, and Apple. Everyone has their own opinion. There are many things Apple has and Android doesn't, and vice versa. Many people would disagree with me, while many people agree with me. In my opinion, Apple is better than every Android phone that has been released. Many products have been released from both products. Both have a special watch. Apple has a more square shaped watch while Android has a circle which to me, is just dull. Both of the most recent phones are now all screen with no home button. Many people think that Apple copied android with the "All Screen" new edition of the phones. That could be very true as Android did come up with the idea first. One big difference is the camera. The location doesn't matter very much but the bigger difference is that in the past years, Apple has had better quality cameras in the past years. It almost seemed as if the cameras on Android had a late response to moving the camera while Apple still didn't have as good as quality as now, but it was still better than Android. One major bad thing about Apple is that they break much easier. Android has much thicker phones made stronger and built to last longer.
As you can see, the two phones have many, many differences. I personally like Apple phones more because of the other products that they have made and Android hasn't. But, at the end of the day, there both phones and we all have our own opinion.