Love Art, Want to Leave the House? Head to the Art Affair!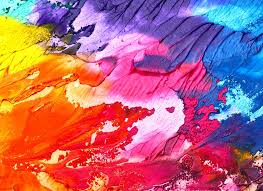 Hang on for a minute...we're trying to find some more stories you might like.
City place will be turning into an art affair from April 7 to April 14, 10 A.M. till 5 P.M. There will be featured art from more than 100 artists with all different types of styled art. Also will be workshops, feature installations, walking art tour, classes, and a whisperlodge(ASMR meditation). The highest amount to pay is 40 dollars. Everything else is 25 dollars and below to do something. Admission is free.  The location is CityPlace, 700 S. Rosemary Ave., West Palm Beach.
If that one doesn't interest you, then go to the Delray beach art affair April 12-14. It's the largest art and craft festival in the southeast U.S. Its starts at 10 A.M. and ends 6 P.M.  Friday and Saturday, Sunday it ends at 5 P.M. Admission is free but there is a 5 dollar parking fee. There will be live music, art, and food vendors. There's more though. Delray affair after dark will have fine dining, one-of-a-kind galleries, and retailers. To get there, take I-95 or the Florida Turnpike to the Atlantic Avenue exit in Delray Beach and head east.