Dwyane Wade's Last Game in "His House"
Leorah Rotchin
April 17, 2019
Filed under Sports
Hang on for a minute...we're trying to find some more stories you might like.
On Tuesday, April 9, 2019, Dwane Wade played his last home game. When this season ended he retired after 16 years of being in the NBA.  They were playing against the Philadelphia 76ers. Before the game, they held a goodbye ceremony featuring his best moments and the highlights of his career.  After this was over Wade stated, "Yall not about to make me cry before this game." There was not a single open seat in the arena that night. They made it clear to him that the Miami Heat arena will always be home.   The first play of the game was dedicated to Dwane Wade. They set it up so that he would be able to make the first shot of the game. He was truly thankful that all the Miami Heat team players were playing the game for him.  That night they destroyed Philidelphia ending with a whopping score of 122-99. He scored 30 of those points. He finished the game chanting to the crowd," This is my house!" It was his first game starting with the heat since May 15, 2016.  His nickname of flash was definitely put in place at the beginning of the game after he dunked the first shot. Coaches and teammates got emotional knowing that he was with them for 96 consecutive games including the two where they won the championships.   He was wanted so much that whenever he was resting on the bench the crowd would start chanting, "We want Wade!". Chris Bosh, a member he played with, reached out to come to his last home game. It was a very big deal for all of them. The whole game was for Wade.  It was definitely a very memorable event.
Information from: https://www.miamiherald.com/sports/nba/miami-heat/article229048254.html
About the Writer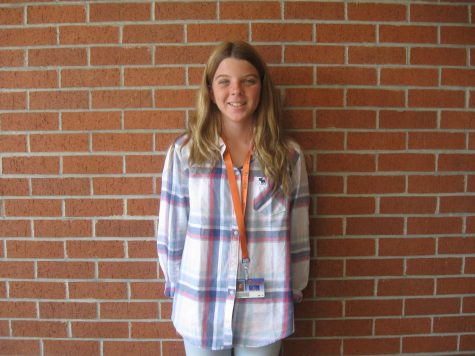 Leorah Rotchin, Feature editor
Leorah is a Journalism I student.  She enjoys writing feature articles and perusing through the paper.  She spends half of her time at the Wellington...