Girls Volleyball Banquet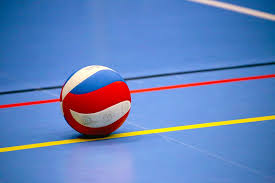 Rilee Rimes, Editor
April 29, 2019
Filed under Sports
Hang on for a minute...we're trying to find some more stories you might like.
The girls' volleyball banquet finally happened. It has taken a long time to set a date so the majority of the players can come. All of the players look forward to the banquet at the end of the year, it's like the last time your team is officially together. Our coach does a phenomenal job with planning it and having the 8th graders enjoy their last middle-school volleyball experience. As you know, the girls' volleyball team was very successful this year, they were district champs. The banquet is a time to celebrate the amazing season they had, and just have fun with your team like an end of year party.
The 2019 girls' volleyball banquet was so fun for the girls, they had such a fun time with the team. The coach gave great speeches to each and every player, each player got a different speech. Which meant a lot to all of them. The coach said her goodbyes to the 8th graders even though she might be able to see because some of the girls are trying out for Wellington Highschool Volleyball. A few of out 8th graders got most vocal, best middle hitter, most heart on the team, and most improved middle hitter.