First Named Hurricane of 2019
Aaliyah Cadet, News Writer
May 24, 2019
Filed under News
Hang on for a minute...we're trying to find some more stories you might like.
All of us know that here in Florida we get bad hurricanes. For this year of 2019, we have are first named hurricane of the year (that was named four days ago) Its name is Hurricane Andrea. It was currently forming southwest of bermuda but is now heading North and expected to be short-lived. Therefore,  it's not a threat to Florida or even the rest of the United States but, the slightest strength or the change of wind direction change everything overnight so it's always good to be prepared for any situation that could happen. Again Hurricane Andrea is not expected to impact South Florida but is expected to be two weeks early before the actual hurricane season starts which is June 1st. The weakening of Andrea starts late Tuesday and it should dissipate some time Wednesday.  It isn't rare to find hurricanes forming before the start of hurricane season. For example, six tropical storms and one hurricane have formed outside of season since 2012. Last year, Tropical Storm Alberto formed May 25, in 2017, Tropical Storm Arlene formed April 20 as the first named storm of the year and only the second tropical storm on record to form in April, joining Ana, which formed in 2003, and finally in 2016, Hurricane Alex became the first hurricane to appear in the Atlantic basin in January since 1938. Alex was followed by Tropical Storm Bonnie, which formed May 28. Thinking about all those hurricanes(which all happened before hurricane season) we might conclude that it is possible that one or two hurricanes could form in the Atlantic before the season starts and we hope that during the season their are only a few hurricanes during the summer, and additionally that they are only short-lived like hurricane Andrea. Though Andrea is not a threat to the United States, other hurricanes could be a problem to us so initially we should be prepared for any future hurricanes that appear. For example, do you have a evacuation plan, do you have enough food and water, do you have a backup generator,  do you have a flashlights/ candles and some batteries, or do you have shutters to protect the windows and inside your house. All of these things our important to have during a hurricane because they help us with many things during the hurricane, they also provide us ease since the power goes out and we can´t go out in the storm and it makes us prepared for most situations.
About the Writer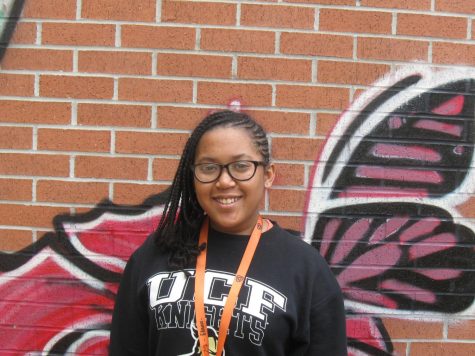 Aaliyah Cadet, Funstuff Editor
Aaliyah Cadet is currently a 12 year old editor for the Fun Stuff department of the Gator Gazette. She likes to travel, she likes to read lots of books...