Teacher Spotlight: Mrs.Tognoni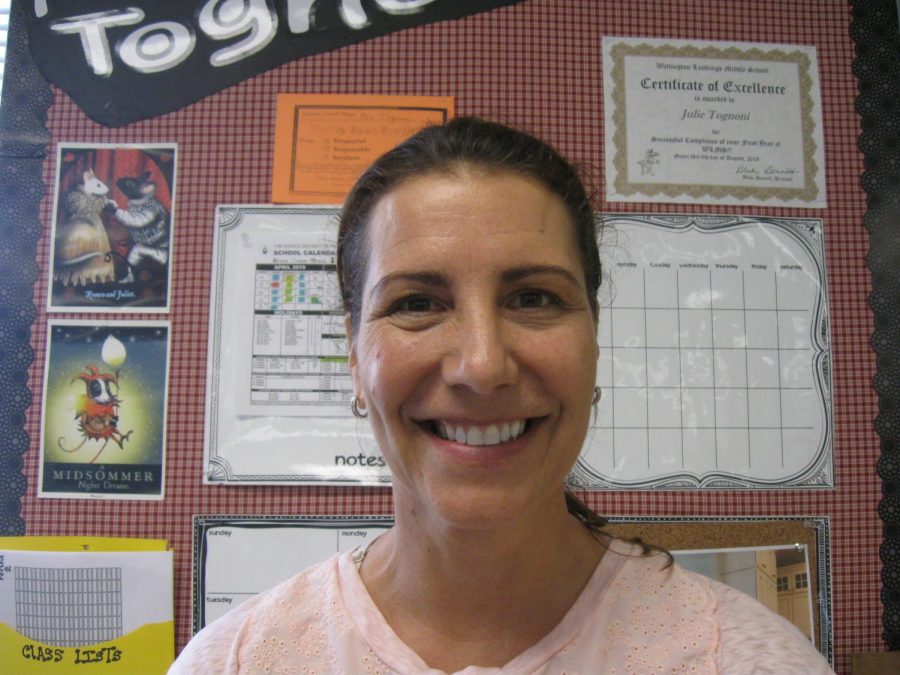 What are some things not many students know about you?
I lived in Chicago and Las Vegas.
I have a sister that was born on the same day as me, 13 years apart
My sister in law, Gina Tognoni, is a famous daytime star and has won three Emmys.
I love sailing!
What inspired you to become a teacher?
My childhood education was filled with teachers that set up obstacles for learning. I dreaded going to some classrooms and I was really good at making my teachers believe that I knew more than I really did. So I was inspired to teach because I wanted to do unto my own students what I only wished my own teachers who have done for me.
What makes you love teaching?
I love being a part of a team and teaching is teamwork. Teamwork between your colleges and your students. As part of this team, we encourage each other to do our best and support each other through good times and bad.  
What are some of your hobbies?
I enjoy watching and playing sports. Sailing, reading, and cooking.
Why did you choose to teach language arts?
Language Arts is the best subject to teach because it lends itself to dynamic discussions that relate to issues and ideas that we know middle school-aged kids are all thinking about. Teaching this subject allows teachers to create an outlet for students to express themselves through drama, art, poetry, and other types of communication.
What is your favorite food to eat?
My favorite food is Chocolate!  I know it really is not considered food, but I could eat it for breakfast, lunch, and dinner.
Who is one person you would love to meet?
I would have loved to meet my Grandfather. My Grandmother would tell me so many wonderful stories about him,  I wish I could have been a part of those stories.