New and Improved
Leorah Rotchin, School Editor
August 30, 2019
Hang on for a minute...we're trying to find some more stories you might like.
As you may have noticed, our campus looks quite new and improved.  Last summer, we had a ton of construction happen. Some of these projects included, the parking lot, the bike rack, new lockers, new smart boards, our desks, and the outdoor gym courts.  There were so many more projects done throughout our campus that make it look amazing. Our parking lot is much faster and safer than what we had last year. The amount of parking spaces almost doubled from last year's parking lot.  The outside of our school is freshly painted. The main campus lights were switched over to LED. The amount of improvements is crazy !
Now you may be wondering how our school got all the money to do all these renovations.  As you may remember, in 2016 people voted on the penny sales tax referendum. Thankfully this was passed because without it none of our improvements would have been possible.  Our school was funded 14.5 million dollars worth of renovations. This is a ton of money but we had some pretty expensive projects that you may or may not have noticed. Our air conditioning, air ducts, air handlers, etc; were all redone as well.  This was a very pricey part of the projects. Although all of our renovations may seem to be over, plans for landscaping are coming into play soon. The time and money that was spent on these renovations was definitely worth.   
About the Writer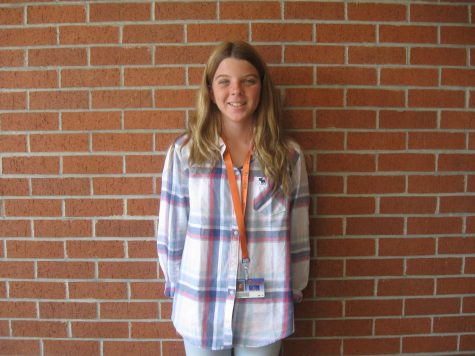 Leorah Rotchin, Feature editor
Leorah is a Journalism II student.  She enjoys writing feature articles and perusing through the paper.  She spends half of her time at the Wellington...