Steven Universe the Movie
Aaliyah Cadet, Arts and Entertainment
September 9, 2019
Hang on for a minute...we're trying to find some more stories you might like.
For people who watch shows on Cartoon Network, most will know that a long-lasting show called Steven Universe had its first-ever movie after the creator Rebecca Sugar had made 5 seasons for the show. The movie premiere that Rebecca Sugar herself was at, was in San Diego   Most fans of the show did cosplay for the premiere and all of them were jaw-dropping for the looks of it and for the effort that people took to look like their favorite character of the show. Creator of Steven Universe and its movie, Steven Universe the Movie, Rebecca Sugar,  has responded to fans most asked and, or wondered question, "Is Steven Universe the Movie the end of Steven Universe?" Rebecca responded to TVLine, "The movie is not the end. There is more. That's all I can say at the moment, but there will be more, and everything that happened up to this point will continue to matter in true Steven Universe fashion." Many fans were delighted when they heard that Steven Universe will still continue with a season 6 of Steven Universe but, it was not officially announced by show bosses and Cartoon Network although, the release date of season 6 has already found its way out into IMDb(a rating and review website for new movies and TV shows) saying fans can expect to see Steven Universe in 2019.
About the Writer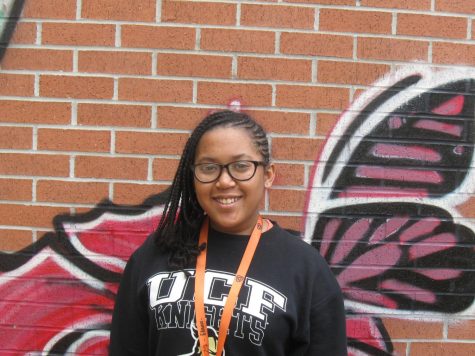 Aaliyah Cadet, Funstuff Editor
Aaliyah Cadet is currently a 12-year-old editor for the Arts and Entertainment department of the Gator Gazette. She likes to travel, she likes to read...