The Sandy Hook Promise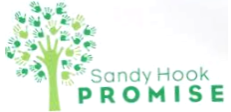 Audrey Thompson, Editor
September 27, 2019
Hang on for a minute...we're trying to find some more stories you might like.
     Start With Hello week is this week and you have probably heard the term "Sandy Hook Promise" and got a bracelet that says it on it as well. You may or may not know what it means, but if you do, it is still important to know more about it. 
     On December 14, 2012, in Newtown, Connecticut, 20 children between six and seven years old and six adult staff members were fatally shot in the shooting at Sandy Hook Elementary School. This shooting and others were committed by people who were often facing mental health issues and going through a hard time. The goal of the Sandy Hook Promise is to inform kids and adults about warning signs and to teach them to identify, intervene, and get help for people who may be at risk of hurting themselves or others. These things could help to prevent violence before something happens. 
     Saying hello to someone could help more than you think it might. You can even take it as far as making a new friend. You never know what someone is going through and it doesn't take much to make them smile.