Retiring But Forever In Our Hearts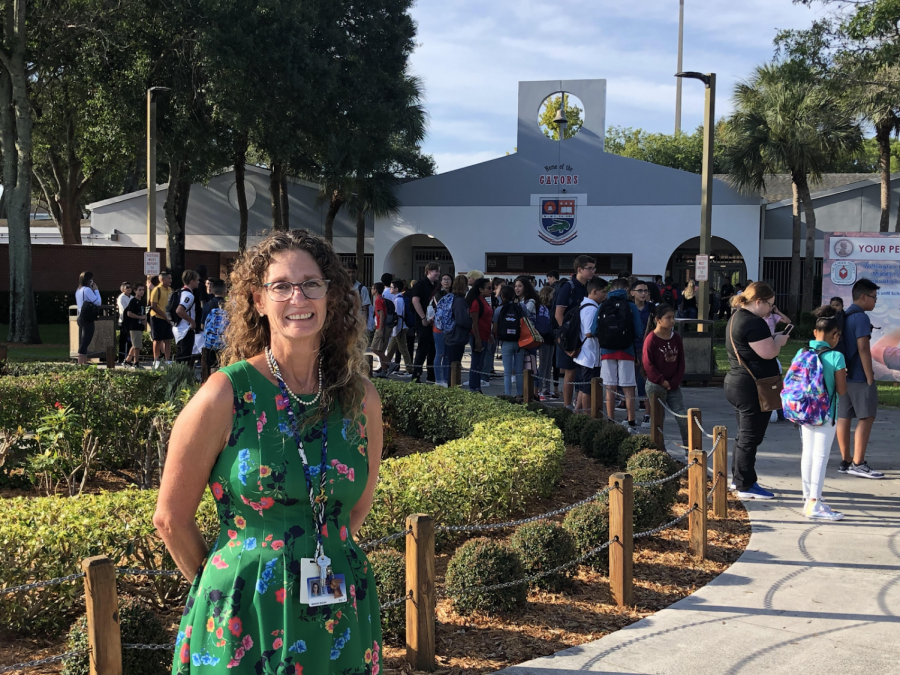 Tyler Simpkins, Writer
May 12, 2020
Mrs. Walsh is one of our amazing teachers here at WLMS. Sadly, as of this year, she has made the tough decision to retire. Teaching for over 35 years, she sure does have some experience under her belt. From 1984-1990, she taught at Riviera Beach Elementary school, teaching grades 3, 4, and 5. She then began her 29 year career at Wellington Landings Middle school from 1990-2020. 
Her passion for teaching began as she stated that "I felt I had an aptitude for it from previous experiences like babysitting and being a camp counselor." Also she said that simply because she just liked kids. She was not only a teacher however, she also took part in our school's Academic Games competition and coached it alongside fellow Jeopardy contestant and U.S. History teacher, Mr. Cartagena. 
"Since I have been teaching at Landings for so long I have participated in a variety of things throughout the years. Choosing a best memory would be really hard. Coming to school with my children and husband is top of the list. All the Academic Games memories and the performances of the Wizard of Oz are up there." "My favorite part about Landings is – COMMUNITY. That is in many ways. I love the community – Wellington that it is in. The family atmosphere, with varied interests, activities and backgrounds. Also, the community of our school – the people know and help each other and care about one another – like a family."
When asked what was one thing she wished she taught her students before the COVID-19 pandemic took away her last few months of teaching, she respectively told us "I'm not sure how to answer this question.  I'm going to say I would like to teach children to appreciate time – not a World History Standard – but relevant." Honestly, this is one of the best things she could have taught her students as we have seen all over the world in the recent months. Time is very precious, and we should never take for granted of what we have, or what we feel.
As for retirement plans, she is puzzled by what she is going to do. "My retirement plans are "fluid", which seems to be a popular word nowadays. Family activities, travel (hopefully), and perhaps another job make the list." While she may be retiring, this is not the last we will see of the Walsh family. She told us Mr. S. Walsh will not be retiring alongside her and Mr. A. Walsh is also here for the foreseeable future. Thank you Mrs. Walsh, for being a WLMS SuperSTARR and you will be missed.