Teacher Spotlight: Ms. Stern
There are many teachers here at Wellington Landings and each of them has changed the school in their ways. Ms. Stern is a teacher at WLMS who shows kindness and is helpful and respectful. She has been teaching for about 30 years and we are lucky to have her at Wellington Landings.
Although many students have Ms. Stern and she has been teaching here for a long time, there are several things most people didn't know about her. Ms. Stern grew up in Connecticut, but most of her most treasured childhood memories are found in the forests of Rhode Island- her summer home. She explained how she decided to move to Florida to be closer to her family and relatives, but misses the seasons that can't be found here. Although Ms. Stern misses the north, she has discovered many unique passions and hobbies of her own.
Many people know Ms. Stern's wide array of pets and animals at her house. She explained how she loves animals and has many pets at home and in her backyard, which she would never have thought she would keep. These pets include 3 dogs, 1 cat, 3 dragons, 2 ferrets, 2 spur thigh tortoises. It is easy to acknowledge that her love of animals has come from her childhood and summers in forests, and the natural attachment to a loyal companion.
Another passion for  Ms. Stern is Renaissance fairs. She explains how she loves the excitement of the fair and how she has met many friends and learned new things from these events. Renaissance fairs are events that specialize in keeping the pirate culture alive. According to Ms. Stern, these events are not only fun, but are also a great way to learn about pirate history, and make new friends.
It comes with ease to say that Ms. Stern is not only an amazing Super Starrr at Wellington Landings, but also lives fun and adventurous life. Thank you, Ms. Stern, for being an amazing, kind, and helpful teacher and WLMS.
About the Writer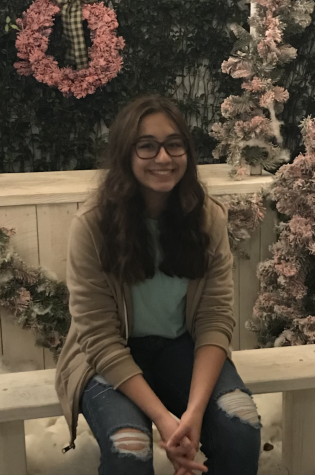 Soha Khan, Editor
Soha is a 7th-grade student at Wellington Landings Middle. This is her second year in Journalism and she loves to write, and read. Some things she likes...