Mr. Beach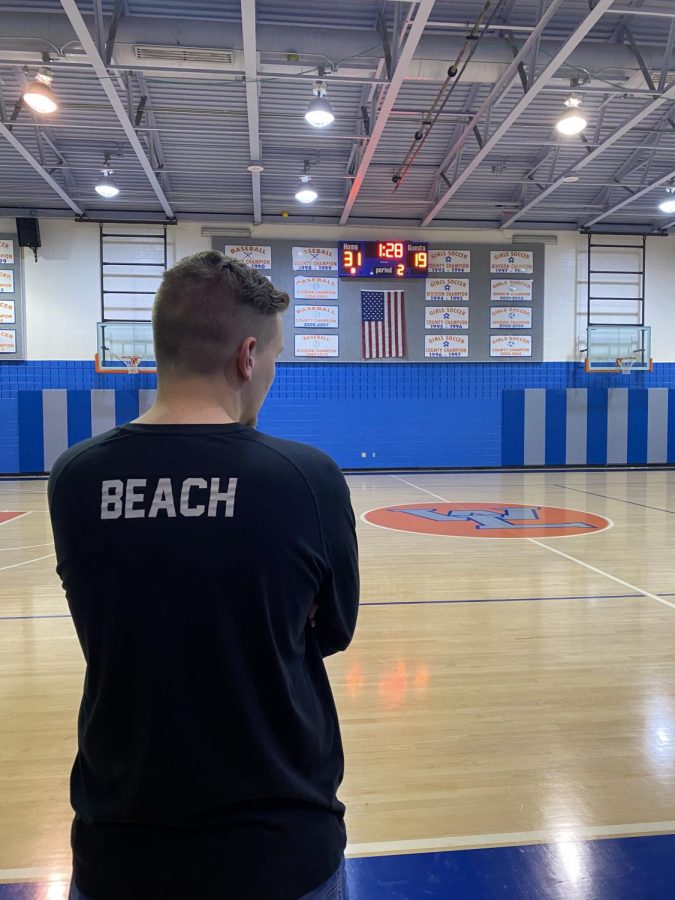 Giovanna Pontes, Writer
May 20, 2020
Wellington Landings' is honored to have Mr. Beach as one of its teachers. His dedication to his students and efficient work ethic have helped countless children understand topics better.
As a child, he was always very interested in sports such as baseball and basketball. His enjoyment for sports continued through his life, and he continues to coach to this day. Mr. Beach states that it is one of his favorite hobbies and if he had the opportunity he would likely be a professional coach. Regarding the postponement of numerous sports championships Mr. Beach states "I'm disappointed that we didn't get a chance to advance to postseason play but in our last game coming back from a 9 point deficit in 1 min. 30 seconds to win on a buzzer beater was a great way to 'end' the season."
Journalism was also part of Mr. Beach's fascinations. Throughout high school, he attended multiple writing classes and even focused on journalism for his freshman year of college. Mr. Beach affirmed that if he wasn't currently a teacher, he would probably have ended up as a journalist.
His childhood was spent in Northern Ohio until in 2017 he moved to Florida. Consequently, his retirement plans include becoming a snowbird. Mr. Beach said he would like to enjoy the 3 month window of beautiful weather up north and then spend the winter and colder months down in Florida.
Although he has participated in multiple activities, Mr. Beach decided to settle as a teacher. He is currently getting another degree at Florida Atlantic University and hasn't decided what he wants to do with it yet. Either way, with his focus and many talents, he is sure to be successful.