Creative Marketing During Quarantine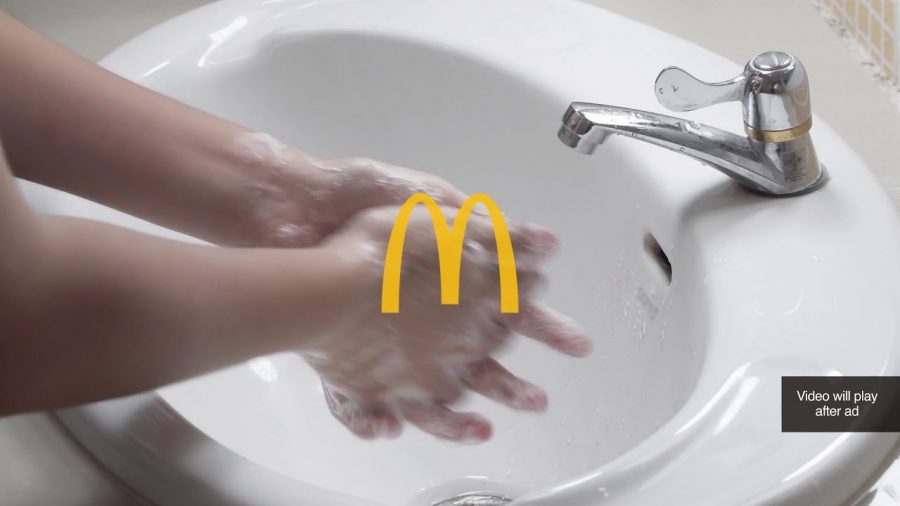 Giovanna Pontes, A&E Writer
May 20, 2020
With the ongoing quarantine, multiple businesses have been struggling to maintain their customers' attention. Without a physical presence to attract them, lots of companies have been resorting to creative methods.
A prime example is McDonald's "unskippable" pre-roll ad.  Leo Burnett's Moscow office created a simple but well-chosen commercial. The advertisement shows someone washing their hands for 20 "unskippable" seconds, the amount of time required to properly wash your hands. 
Launched in Russia on March 23, the ad has already piled up more than 120 million views. This shows how uncomplicated yet relevant ads can be effective. 
Potbelly Sandwich Shop also came up with a charming video showing brand creative director Hassan Ali delivering sandwiches to others on the marketing team by appearing through the screen to each colleague on a Zoom call.
Although the required social distancing has hindered some aspects of retail, these businesses show that they can use this situation in their favor. 
Other brands, such as Ford, Hyundai, and Toyota, opted to publicize their financial relief programs. In the world's current scenario, an economic crisis is bound to follow. Consequently, opening up opportunities for financial relief to the public is a great strategy to attract people. 
Despite the boundaries that have been set due to this pandemic, these businesses show that they are able to overcome the challenges and subsequently maintain their relevance using creativity.