Let's Ditch Netflix Originals in the New Year
Why pay eighteen dollars per month to receive the content of a less-than-average standard? Americans are afraid to admit it, but Netflix's original content doesn't merit all the praise it receives.
Even today, broadcast channels are viewed as competition to streaming platforms such as Netflix. An average of forty to sixty million dollars is spent on a season of a Netflix original show. To give the bigger picture, the Disney+ original The Mandalorian costs nearly three times that amount! The first episode is designed to hook your attention, but the rest are made overnight. Poor acting and lousy storylines overshadow the convenience the service provides.
Sure, it's an unpopular opinion. It wouldn't be accurate to say that every piece of entertainment on the service is uninspired. Still, a recent increase in pricing and a rollout of continuously poor content feels reason enough for the company's recent loss of subscribers. In the New Year, Netflix needs to change its focus from quantity to quality.
About the Writer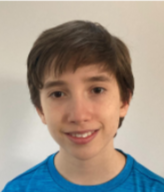 Andrew Petlev, Reporter
Andrew is a seventh-grade student at Wellington Landings Middle. This is his first year in journalism at Wellington Landings, and he is pleased by the...