A. Lee's Top 3 Greatest Art Works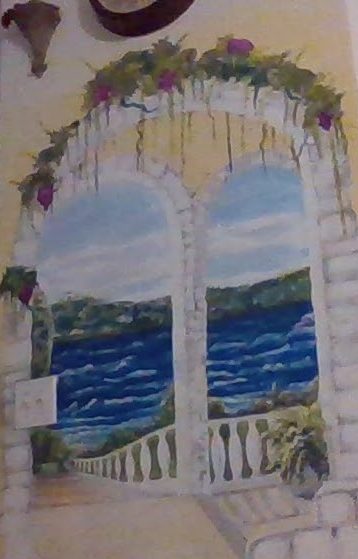 Amy Lee Solares is an artist born in Orange County Huntington Beach on November 6, 1981. At the young age of 7, she began to have a liking for art. "I like challenging myself and as I got older it was a way of relaxation."
Her Jonny Cash watercolor painting is her #1 best painting. She made it in September of 2018. "I wanted to draw a known person, he's popular, old school though".
True Love is her #1 best drawing. She made it on the 19th of January, 2018. "It reminds me of elderly people… It represents a union."
The Italy Tuskin is A. Lee's #1 best mural. She made it in January of   2018. "I always wanted to go to Italy so I brought Italy to my house".
"I started by doing murals to make a living, and it started to become a habit, then a job." Bob Ross was a big inspiration for A. Lee "…Bob Ross, he made things come to life on paper. Like magic."