Delectable Valentine's Day Desserts
Need something to bake this Valentine's Day? Trying to explore new recipes in the kitchen? Look no further! 
Chocolate Covered Strawberry Brownies
Chocolate covered strawberries are widely known as a classic Valentine's Day dessert. This recipe twists that classic dessert into something just as delicious. Between the amazing flavor combination and the Valentine's Day resemblance, you can't go wrong with these brownies.
https://www.closetcooking.com/chocolate-cover-strawberry-brownies/ 
Red Velvet Crinkle Cookies
The delightful texture and soft inside enhances the red velvet flavor of this unique cookie. Not only will these cookies taste great, but they'll also look striking. The red coloring contributes to the cookie's festiveness and makes it the perfect Valentine's Day dessert. 
https://www.delish.com/cooking/recipe-ideas/a24749596/red-velvet-crinkle-cookies-recipe/ 
Chocolate Chip Cookie Lava Cakes
This treat is mainly composed of a thick cookie filled with a chocolate ganache. Although this rich delicacy may not be a Valentine's special, it is still an undeniably delicious dessert that is superb for Valentine's Day. 
https://www.hotchocolatehits.com/2016/07/molten-chocolate-chip-cookie-lava-cake.html/print/ 
These recipes won't let you down this Valentine's Day!
About the Writer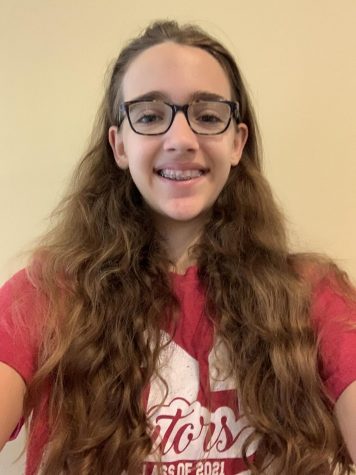 Olivia Winton, Reporter
Olivia is an 8th-grade student at Wellington Landings Middle School. This is her first year in journalism at Wellington Landings and she enjoys the class....