Animal Crossings: New Opportunities?
Animal Crossings New Horizons has helped many of us during quarantine. But is it really worth spending all that money on it?
Animal Crossings New Horizons came out on March 20th, 2020. And those who were lucky enough to get a Nintendo Switch were overjoyed, while the rest of the population was bored in quarantine. I was apprehensive at first. I looked at reviews and ultimately decided to save up to get the switch AND Animal Crossings New Horizons. The two pieces together totalled up to around $330 dollars. Yeah, kind of pricey.
Animal Crossings is a slow game. It appeals to a certain audience, but it might not appeal to others. You enter an airport and the two Nook twins Tommy, and Timmy greet you. They ask you questions which leads to you customizing your character. You get in the airplane and land down on your island. They give you a tent and everything seems peachy! Then Tom Nook, the leader, tells you that you need to pay him back. So yay! Debt. You catch fish, catch bugs, shake trees, and talk to your neighbors. Until finally, you manage to pay off your debt! Your island levels up slowly. Until eventually, your island gets five stars. 
So, is the game worth it? Yes. Absolutely. I will admit, I had my doubts about this game (Especially since it was so expensive). But the graphics are amazing. Everything feels so aesthetic. The villagers are so friendly, and I love conversing with them! You can move buildings around, terraform your island, and really make your island feel like home. I love the creative aspect of the game, Hisashi Nogami and his team really outdid themselves with this game! 
About the Writer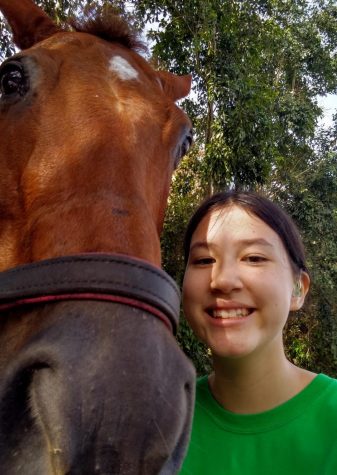 Zya Chow, Reporter
Zya is a 7th-grade student at Wellington Landings Middle. This is her first year in journalism in Wellington Landings, and she immensely enjoys being creative...