Thank You, Ms. Bennett
As many people already know, our amazing principal, Ms. Bennett, is leaving her job at WLMS to work as a principal at Dreyfoos School of the Arts. While we are all sad to see her go, some students have taken the initiative to write farewell messages to Ms. Bennett. 
From Arianna Santacruz, "One of my favorite things about Ms.Bennett is how she always had a smile on her face, no matter what problems she faced she always showed her compassion for everyone in the school. I never really had a one-on-one conversation with her but just by seeing how she talked to other students and teachers, you can tell she loves her job as a principal so much. Ms.Bennet will always have a place in our hearts, as a wellington gator."
From Camron Manning, "Ms. Bennett has done lots of things for this school it's sad that she has to leave, but she had a great opportunity that I wouldn't pass up." 
From Johnathan Struthers, "Mrs.Bennett has been one of the best principals I have ever known.  She is everything that this school wants us to be.  Respectful, Responsible, and Resilient.  I just wish that she goes to make this big step and brings all of her wonderful traits with her as well.  Though we are all sad she is leaving we know that she is still always going to be the kind person we know."
From Mia Cables, "Ms. Bennett was a great role model. She has sent so many emails to updated us students and parents. My favorite thing about her was how respectful she was. I hope she has a great time at the new school and that she continues being awesome. She would always put the school first and put a lot of effort into her job."
From Marisa Falci, "I think my favorite thing about Ms. Bennett has to be that she is so giving and caring to our school family. She always makes sure to know our names, attend our school activities and show support to all students and faculty in so many ways. She will be truly missed."
About the Writer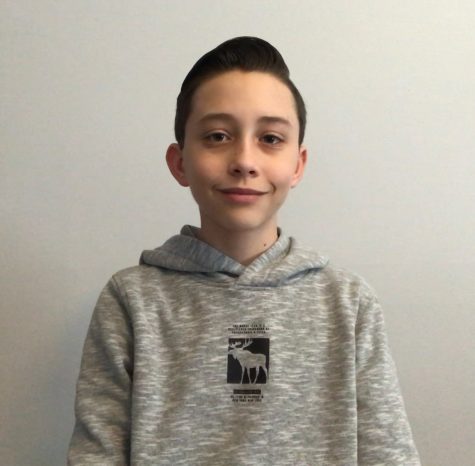 Braydon Humphreys, Editor
Braydon is an 8th-grade student a Wellington Landings Middle. This is his 2nd year in journalism at Wellington Landings and enjoys expressing his opinions...