Cruella Film: How the "Queen of Mean" Came to Be
Ever wonder how Cruella De Vil came to be the notoriously fashionable and iconically strident villain we all know? Well, look no further. 
Cruella is an upcoming Disney movie that reveals the origin of one of Disney's most villainous characters: Cruella De Vil. Until now, we've only seen the rich, evil old lady with a passion for dog fur. Now, with stunning costumes and a punky twist, we see how the De Vil came to be. 
The film takes place during the punk rock evolution in London in the 1970s and follows Estella, a clever, determined, and creative girl who wants to make a name for herself with her fashion designs. After befriending a pair of thieves and catching the eye of a fashion-legend baroness, Estella sets a course of events in motion that will later reveal her wicked and vengeful side. 
Emma Stone stars as the twisted devil herself, alongside Emma Thompson and Joel Fry. Cruella will be simultaneously released in theaters and on Disney+ Premier Access on May 28, 2021.
About the Writer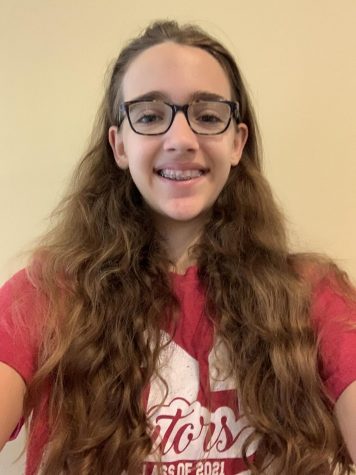 Olivia Winton, Reporter
Olivia is an 8th-grade student at Wellington Landings Middle School. This is her first year in journalism at Wellington Landings and she enjoys the class....