The Reopening Of Movie Theaters
Lots of movie theaters have been closed for
a long time now, some of them have been
closed for a whole year now. Due to Covid,
you have had to watch movies in the
comfort of your own home, and some people
like that. Now to your luck, movie theaters
are reopening.
AMC theaters officially opened most
of its movie theaters in the U.S. on March
19th, 98%. Also, a bunch of other theaters
was expected to reopen by March 26th.
AMC also opened 40 or more of their
theaters in California. Although movie
theaters are opening back up, that doesn't
mean that they are going to be the same as
they were before they shut down.
The experience of going back to the
movie theater is going to be a little different
from what you remember. You will have to
be socially distanced, so that means not as
many people will be allowed to go at the
same time. When you go in they will also
take your temperature, as most places do.
Most movie theaters are also using a lot
more technology than before, including a
digital ticket. Yes, going to the movies is
going to be different, but that doesn't mean
it's going to be any less fun.
About the Writer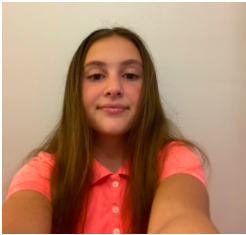 Paige Touchet, Reporter
Paige is a 6th grader at  Wellington Landings Middle. This is her first year in journalism at Wellington Landings Middle and she loves writing articles...