8th Grade Spotlight: Marissa Eisenberg
Marissa is an 8th grade student at Wellington Landings Middle School. I have made this spotlight to showcase her, and some of her interests and her life!
Marissa has two dogs, one of them is Roxy and she is eight, the other one is named Harely and she is two. Marissa has two half sisters and she used to live in New Jersey. Some of her favorite flowers are sunflowers and daisies. She likes Disney as well, where "If you can dream it, you can do it". 
She adores everything art, in fact some of her hobbies include, listening to music, dancing, gymnastics, and practicing makeup. She also gives back to the community when she used to volunteer at the Big Dog Ranch Rescue. 
Marissa Eisenberg sees herself following the career path of something in the production industry, for example editing, producing, directing, or choreographing. Give Marissa a big round of applause for finishing middle school with dedication and creativity.
About the Writer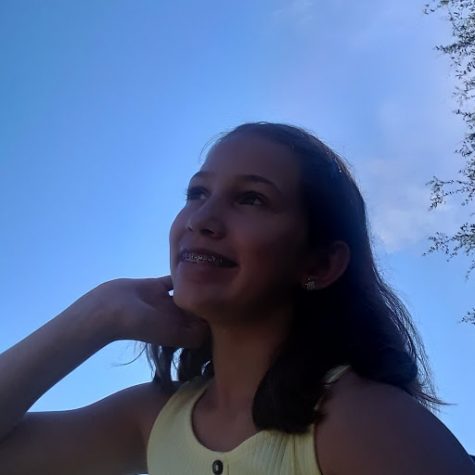 Lauren Zander, Reporter
Lauren is a seventh grade student at Wellington Landings Middle School. This is her first year in Journalism at Wellington Landings and her favorite subject...