Support Our School by Participating in These Fundraisers
Planning on helping our school, but aren't sure how? The answer is PTO Fundraising! Put a little money into each of these fundraising opportunities, and feel sure that you have done your part to help Wellington Landings maintain its SuperSTARRR glory!
If you would like to help our school as soon as possible, you should participate in the Charleston Wrap fundraiser (Sept. 20 – Dec. 3). Charleston Wrap focuses on higher quality products to satisfy the needs of everyone on your gift list. Over 2,500 top-selling gift items are on sale.
Mid-year, our school will participate in the FUN PASTA Fundraiser (Dates not yet announced). It's one of the school years' biggest fundraising opportunities, involving many interesting shapes and types of pasta, shipped directly from a factory in Italy! Themes include holidays, animals, and more.
Just before Halloween, our school will host its annual WLMS PTO Halloween Dance (Oct. 29)! The dance will feature music, food and drink, dancing, and a good time! Tickets will be on sale this October.
The fun doesn't end in October. After students return from break, Wellington Landings will participate in the Chick-Fil-A Middle School Challenge (Feb 1. – March 1.)! We will be competing against other local middle schools to see who has the most Chick-fil-A sales at the end of the month! The tastiest part is that the money will be used to make our school a better place!
Even more great fundraising opportunities will take place, so listen closely to the morning announcements to ensure you don't miss them!
About the Writer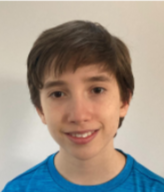 Andrew Petlev, Editor
Andrew is an eighth-grade student at Wellington Landings Middle. This is his second year in journalism at Wellington Landings, and he is pleased by the...