Student Spotlight: Tyler Gray, State Champion Wrestler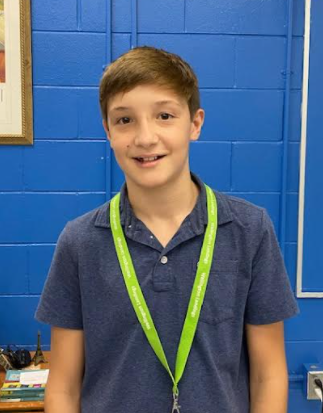 Soha Khan, Campus Life Editor
September 1, 2021
Tyler Gray, a wrestler for a club in the Wellington Rec Center was asked to talk about his growing career in his sport. Tyler started as a wrestler at five years old and is still doing it today. This 7th grader's passion started with his dad being a coach for a wrestling team. Since then, Tyler has grown as a wrestler and a person and has won many accomplishments.
He describes wrestling as competitive, and a lot of work, but mostly fun. Tyler explains that the most important thing to remember is that wrestling is fun. Three days a week, Tyler takes part in practicing wrestling, by competing in practice matches with his club.
Tyler's greatest accomplishment is winning in a State competition. He recommends wrestling to anyone who is willing to have a fun time in a good sport. Tyler says that the biggest thing is remembering that you don't have to always win. "For a while, when I first started I never won, but I kept trying, and here I am."
About the Writer
Soha Khan, Editor
Soha is an 8th-grade student at Wellington Landings Middle. This is her third year in Journalism and she loves to write, and read. Some things she likes...