Student Spotlight: Michael Gallo: A True WLMS SuperStarrr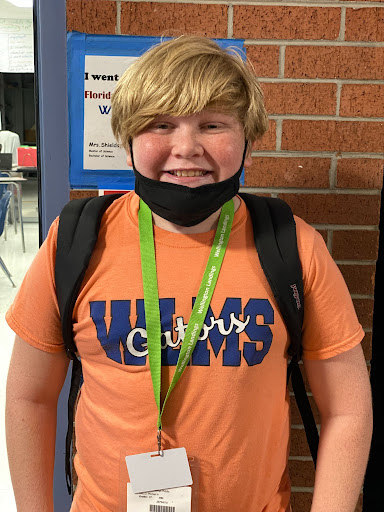 Michael Gallo, a 7th grader at WLMS has shown how much of a good person he is in the halls, and in classes.
"In the short time we have been in school Michael Gallo has demonstrated how responsible and kind he is. He genuinely cares about other people. Pencils, chargers, help you name it. Michael is the first one on the spot to help out.  In class, he is always engaged, and participates." ~ Mrs. Shields
We asked Michael about some of the things that he is interested in, and how he feels about his school and his classes:
Any Extracurricular activities?
I like writing my book series TGV and tinkering with stuff.
What are your favorite School clubs and/or activities?
I am a trombone player for the WLMS band.
What do you plan to do in the future?
I would like to go to Maritime college and go into the coast guard.
What is your favorite subject in school?
I like reading and writing the best.
What is your favorite restaurant or food?
Satios and my favorite food is popcorn
What is your Favorite movie?
Titanic/ Avengers Endgame
What was the last book you read?
Clicked by Tamara Ireland Stone
Dream vacation?
Hawaii for the underwater caves
Do you have any personal goals?
Get honor roll and being better in all my classes
What is the best thing about Landings?
 The best thing about landing is the types of kids, there are good kids, misbehaved, awkward, and many more but I love the opportunities to help everybody I can and try to make everybody their best selves.