Upcoming Holiday Events In Wellington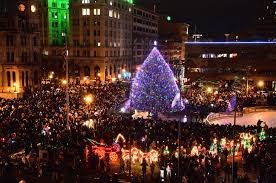 There are surprising events coming up soon in Wellington Florida. For example, the Wellington Holiday Boat Parade, which will take place on Saturday, December 11, 3:30 PM – 4:00 PM. Here are several Christmas events that are coming up in a couple of days.

The 37th Annual Wellington Holiday Parade. It is taking place at the Wellington Amphitheater. A great place to host the event as it has a nice environment, easy parking, and delicious food.

South Florida's Craft Show- Holiday Extravaganza. A shopping spree will take place at 540 Okeechobee Blvd. Join the event with over 100 vendors for incredible holiday shopping.

Darlene Love: Love for the Holidays. The singing concert will take place at The Parker, 707 NE 8th St, Fort Lauderdale. An event that is displaying Grammy Award Winner and Rock & Roll Hall of Famer, Darlene Love.