After School Fun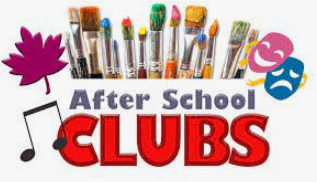 There are many Fun clubs at the school every day of the week which will most likely support your hobbies and interests.
Monday
          Some fun clubs you can participate in on Mondays are robotics, taekwondo, solar cooking club, and game room. Robotics teaches you how to build cool robots out of all sorts of things including legos. Taekwondo teaches you cool skills and moves and you don't need any sort of experience to participate. The solar cooking club teaches you how to make solar-powered ovens out of various materials. The game room is just a fun place to hang out and play games with your friends.
Tuesday
          On Tuesdays, you are able to participate in anime, kindness ambassadors, battle of the books, and game rooms. In anime you do cosplay, watch videos, and much more. In kindness ambassadors, you help with fundraisers, donations, drives, and overall spread kindness around. In the battle of the books you read some of those years Sri books and in January battle other schools.
Wednesday
          Wednesdays clubs consist of just baskets. There you can hang out with your friends and verse others and Mr. Fontenot in fun games.
Thursday
          Some more fun clubs to join on Thursdays are art creations, basketball, Chess club, robotics, and game room. In art creation, you can do different projects based on what you're interested in such as drawing, painting, sculpting, etc. In the chess club, play fun games of chess against your friends.
Friday
          On Fridays, you can end off the week having a fun time with your friends in the game room.