An Honorance to Racist Traitors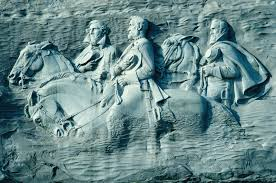 Confederate memorials have plagued the U.S. since the 1890s. They were originally built with a humble purpose, but they later became a symbol of racism.  
The origins of Confederate memorials start with the Confederacy. The Confederacy collapsed after losing the American Civil War, and their sorrow gave birth to statues honoring dead soldiers, but in the 1890s – 1920s, they were being built to establish white supremacy. Politicians have tried to take down some of these racist statues, with little success, as local governments often protect them, arguing they represent southern heritage, not hatred. 
African Americans share my point of view. They have spoken out against those hateful symbols. Soon enough, with their hard work, the treasonous and hateful ideas of the Confederacy will fall, along with the last Confederate memorial.