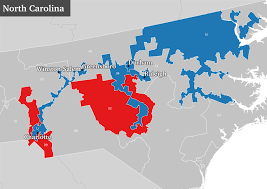 Gerrymandering is a form of major political scandal, and despite events in the 1900s that made it illegal, it remained a problem in the U.S.
Gerrymandering is the practice of redistricting in specific ways to politically benefit someone in public office. Partisan gerrymandering is when district borders are made to favor one party. Racial gerrymandering is the same thing, but to weaken certain races in state politics. In 2020, Republicans gerrymandered North Carolina after Republican President Donald Trump won the state, which established Republican dominance there.
The first instances of gerrymandering in the U.S. started with Elbridge Gerry in 1812, and it's been a serious problem ever since. In the 1960s and 90s written law made it illegal, but the states must choose to enforce it. Eventually, with the courage of many, this undemocratic practice will end.