Coachella 2022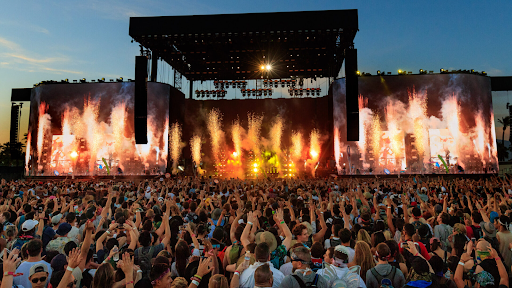 Coachella: one of the largest, most famous, and most profitable music festival of the year. Influencers around the world come crowding into Palm Desert, California to listen to live music, dress up, and have fun. 
Coachella showcases popular musical artists as well as growing artists and reconnecting groups. The best thing to look forward to during this time is Coachella outfits. People walk around in anything from bathing suits to costumes and lovely festival dresses in the dusty desert. 
During the day, it is very hot and dry in the desert. At night, it tends to get dark and cooler. Most of the headline performers end their performances well after midnight. Is the dust and long lines and expensive parking really worth the money? Maybe.